Back in the Spring, Paul Hutton got arrested in England for driving a Toy Barbie car. He studies electric engineering and was performing an experiment with his son. I think it might've been to see if you can get a DUI in a Big Wheels.
In 2007, a woman was riding a horse through the streets of Sylvania, Alabama. As policed asked her to get off the horse, she kept trying to make the horse go faster. It worked to no avail. After she rammed the horse into a police car, she attempted to get off the horse to make a run for it. However, her foot got caught in the stirrup.
In many states you can get a DUI on a bike. However, there is also a case where a man in Ohio got a DUI for walking his bike across his own front lawn.
Poor guy. He almost figured out a way to get home from the bar without driving. Yet, the second you are operating something motorized, you ARE driving. Sorry.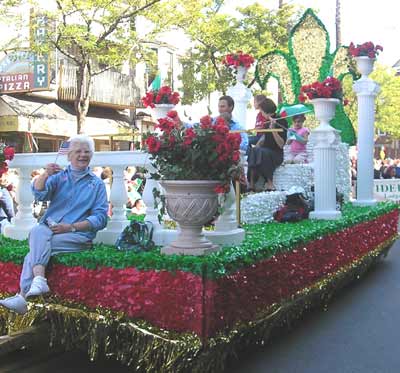 In Columbia, South Carolina, a man was driving a holiday float and decided to pick up the speed and see if he could pass another float. Parades don't work like that, buddy.
So, what can we learn with this? If you are drunk and are around some device that takes you from point A to point B, it's best to avoid it all together. Find a designated driver.